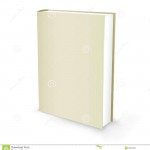 A Three-fold Book Presentation and Literary Matinée
Saturday, December 17, 2016- From 10: 30 Am to 1:00 PM
Miami-Dade Public Library System
West End Regional Library
10201 Hammocks Blvd
Miami, Florida 33196
Tel. 305-385-7135
Participating Authors:
Mrs. Mireille Sylvain-David, Dr. Nathalie Nérée, Mr. Serge Potel
About the Authors
Mireille Sylvain-David is a writer and a poet who studied Sociology and Anthropology  at Florida International University.  She is the author of the well-acclaimed sociological novels Il Faut Sauver Elizabeth (1999), Pures et Troublantes Vérités (2003), and Beyond the Rubbles (2011) and also a bilingual book of poetry entitled "Une Vie en Poésie/A Life with Poetry (1980) registered in the Library of Congress in Washington. D.C.  She is preparing a fourth novel to be presented soon.   In addition to her reading participation to book fairs and libraries in Miami, Florida, she presented her first novel published by l'Harmattan to La Sorbonne University in Paris, France.  She published socio-political and cultural articles in many magazines and internet sites.  She worked for the Senegal Mission to the United Nations in New York and is also the former Advisor of HSO and staff member at Florida International University (FIU) where she worked for 34 years.   In 1984, as one of the founding members of the First Haitian American Chamber of Commerce in Miami, she served as Public Relations Director.   Since 1998, she is the Founder and Executive Director of the Haitian American Youth Organization of Kendall (HAYO), a Non-profit organization. She is the recipient of many Community Service Awards.  Mireille lives in Miami, Florida
Nathalie Nérée, Ph.D is an author and educator. Among her publications is her doctorate dissertation entitled "Alternative Programs: Assuring graduation for high school students with emotional and behavioral disabilities."  She is the author of Gilgal Devotionals, a daily inspirational blog. In August 2016, she published Stand in Faith, a collection of 365 devotionals. Nathalie currently serves as an Associate Principal at a public high school in Green Bay, Wisconsin. She had previously held the same role at the middle school level. Prior to her administrative work in education, Nathalie served as a Special Education Teacher for   seven years, working with students with Emotional and Behavioral Disabilities. She volunteers with Young Life Green Bay, a non-profit Christian youth organization.  Nathalie also received the WPS Volunteer Award for her various services to her community. She was also a member of the Haitian American Youth Organization (HAYO). Nathalie lives in De Pere, WI.
.Serge Pothel is a senior citizen who had a career in international banking. An avid reader since his childhood, he has done some research on mysticism. He has travelled a lot, visited the sites of ancient traditions and learned about their myths and legends. "Prières et Sagesse de tous les temps" is his first publication. Serge lives in Miami, Florida.
11/21/16